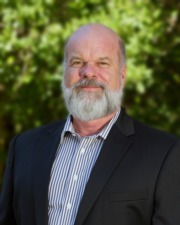 Sven grew up on a boat where by age 14, he had already completed 5 trans-Atlantic crossings. Sven lived in the Caribbean for 25 years where his love of the sea continued and he became a Certified Dive Master logging over 3000 dives. He owned a prominent restaurant in Antigua for 7 years where he met some very notable high end clientele. After 7 years of restaurant ownership, he moved over to hotel management which provided the perfect skill set for his current career in Real Estate.
Sven moved to Vero Beach in 2014 to be near family, and instantly fell in love with Vero's coastal beauty and rich cultural heritage. He has spent his professional life striving to provide exemplary service to his customers, adding a personal touch and exceptional attention to detail to every transaction. Sven speaks fluent English, Danish, and Swedish, making him a valuable asset to his international clients looking to relocate to the Treasure Coast. When not working, Sven enjoys photographing the gorgeous flora and fauna of the Treasure Coast and logging miles on his bike.
Listen to what my clients are saying!